If at all you have been paying attention to the news these past 19 months, you'll know exactly why the world is freaking out today. Millions of people took to the streets today to voice their concern over the new president of the United states, Donald J. Trump. A man who has insulted pretty much everyone except for himself. No, in his eyes he is the savior of a failed state. Reality couldn't be further from the truth. But regardless of politics, people are in a state of panic and are demanding some clarity for what the future might look like.

After this shock wave of disturbed emotions passes by, it is necessary for everyone to look in the mirror and tell themselves, "what type of future do I want to have?" Society is the only one who can make a better future and it all starts with having the right mindset. Being more positive at the beginning of the day and trying to keep that positivity going forever.

Powered by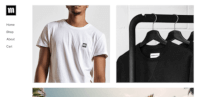 Create your own unique website with customizable templates.